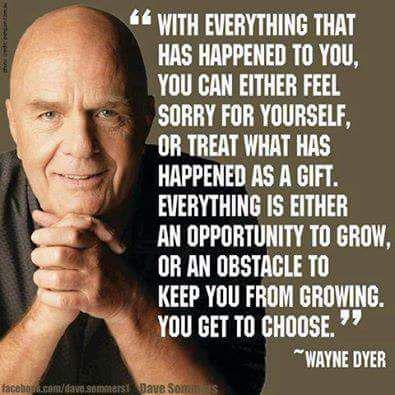 This past weekend Wayne Dyer has  passed away.  While I dont know him personally,  I know the info just popped up on Facebook feed when I was  watching Wayne Dyer videos on you tube. For the  last  several weeks, I have been  studying more on Law of attraction and my friend had  recommend  me to read his books. Therefore in early August I decide to  download [easyazon_link identifier="B00IIBIP82″ locale="US" tag="httpwwwpsychi-20″]The Power of Intention[/easyazon_link] through my kindle.  Lately,  I been really  reading that book on and off  when  I have  time but I have been really  enjoying these  videos  on you tube he has been doing. While I am just learning  more about his teachings  now,  I  still feel  what I have  learned and applied so far  in my life has been working for me.  I also find his wisdom that he shares  to be very inspirational. it has shown me to look at things in a different perspective of my life so I am very grateful to have started this journey  on  studying  what he has inspired for millions of people. I will continue to  be on this journey for my own self growth as I know  this  is part of path and because of it i am becoming a better person as well as creating  the life I want for myself. I am sadden by the news but I am also grateful that I started to apply his teachings to my own life at the moment.
As  soon as I  finish  his book I am reading, I will  write  up the  review  and  let you know what I think about the first  book I choose to  read. I have  also  found some wonderful videos  on YouTube and although they are long  I will go through them and   mark some favorite ones  later for you to enjoy that has him it! In the mean time I sharing one my favorite quotes up above that I always remember when I think of him. It's a reminder to me to keep growing  on the inside for myself.  May he  be in a better place now, but I am sure he is excited about his new journey as well. Rest in peace!
Do  you study Wayne Dyer? Has he  inspired you?  Let me know what your thoughts are down below.